Careers
Benefits and Perks
We believe our staff is our greatest asset. It takes the best effort of every person on our team to represent our products and services to the highest standards. At Trump Winery, nothing but the best will do and that includes our staff! In return for your hard work and dedication, we are committed to providing benefits that support you and make this a great place to work.
Benefits
*80% company paid medical premium. Three medical plans offered with a base plan having a $1000 deductible. We also offer a $500 deductible and a $0 deductible plan!
*80% company-paid dental and vision premium
*Voluntary Life, AD&D, and Accident Plans available
Paid time off for both full time and part time employees!
401(k) after one year with up to 6% company match
Generous wine, food, and merchandise discounts
Travel discounts at Trump Hotels
TicketsAtWork Discounts
Shoes for Crews Program
Discounted Gym Memberships at Planet Fitness
Associate referral bonus program
And so much more!
*these benefits are currently only offered to our regular, full-time employees
Giving Back
Philanthropic giving is at the core of what we do.
We are proud that we've donated more than $350,000 to local and national charities since 2011.
We offer two paid team volunteer days throughout the year so we can all give back to our community we love so much.
Opportunities for You
Educational opportunities are available throughout the year
Learn about wine, the wine industry, winemaking, and viticulture with on and off-site monthly training
Wine certification reimbursement available
What Our Employees Like About Working Here
"The willingness to help others amongst the staff and cheery nature" - Rhina, Administrative Team Member

"Working with an energetic team who share the same goal of enhancing our guests' experience. Meeting all of our friendly guest. The views! The wine!" - Cathy, Tasting Room Team Member

"I enjoy talking with associates and guests and getting to know them better. The view and the wine are great, too!" - Alyssa, Tasting Room Team Member

"The team is amazing! Our environment is absolutely beautiful and our products are top of the line. As I team member, I feel valued and appreciated." - MaryAnn, Tasting Room Team Member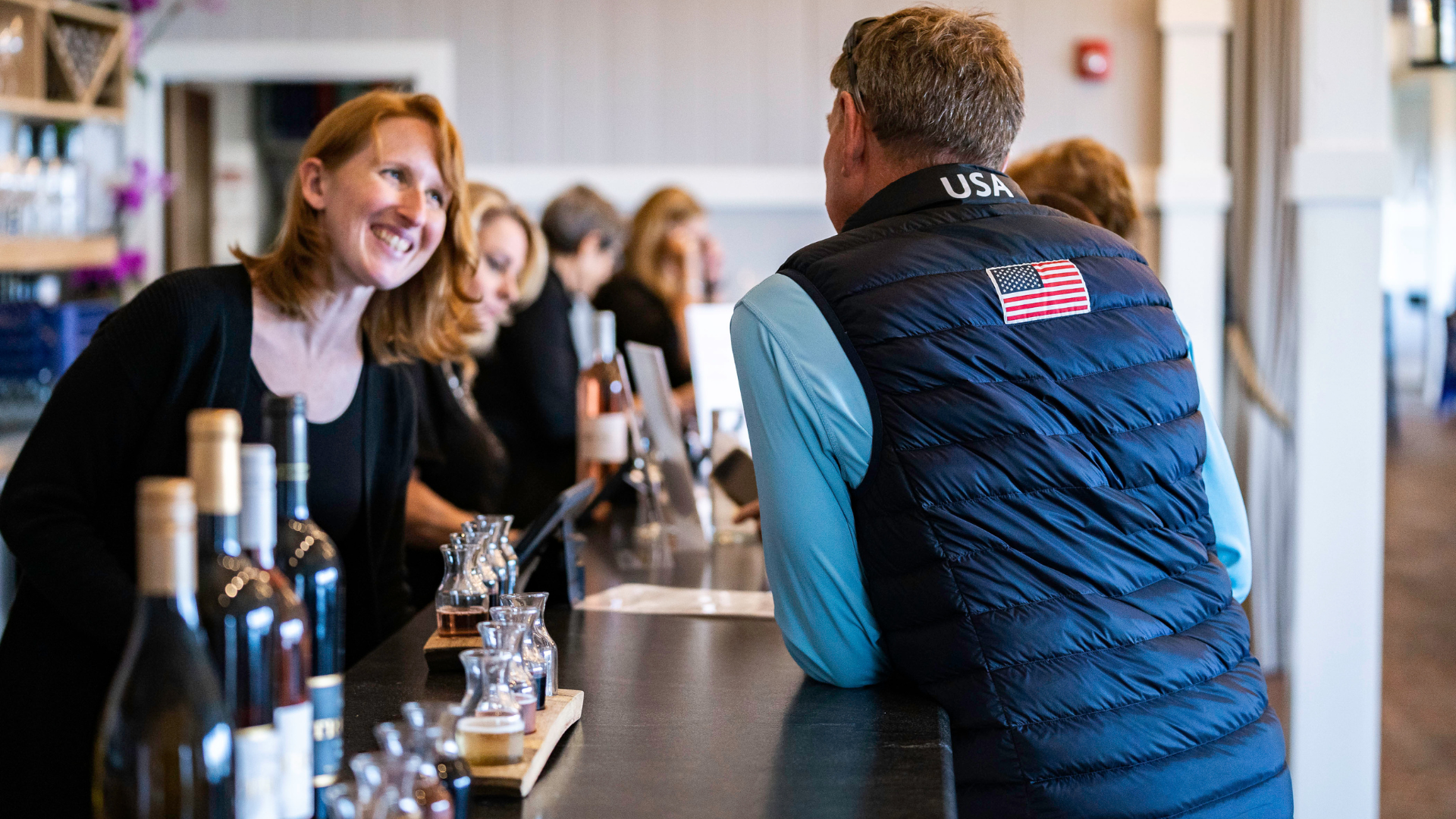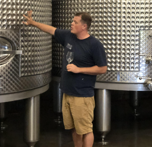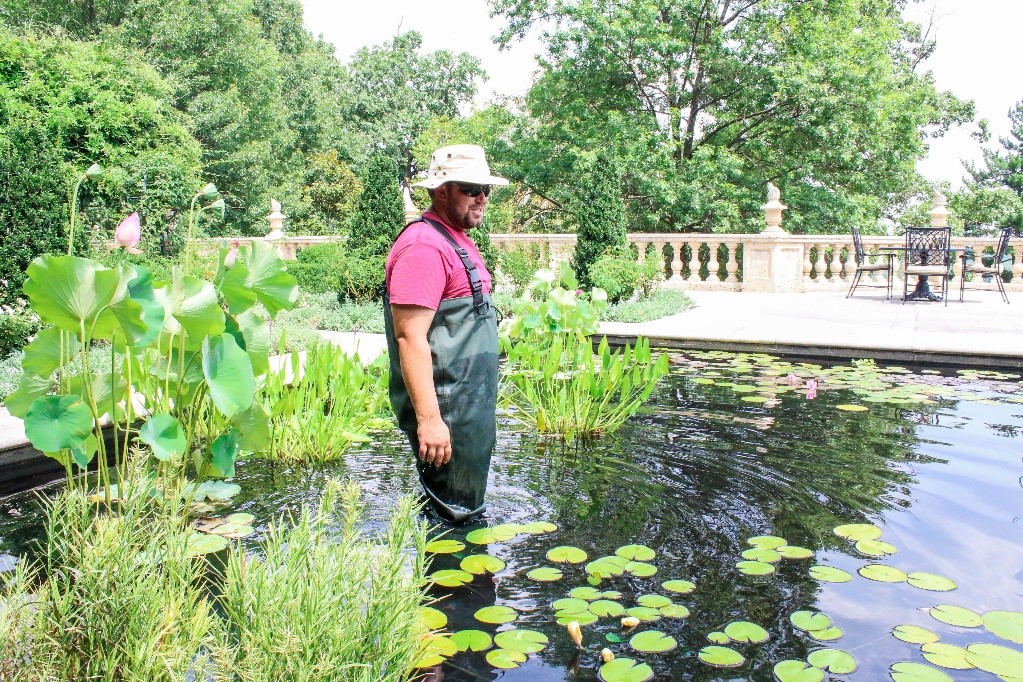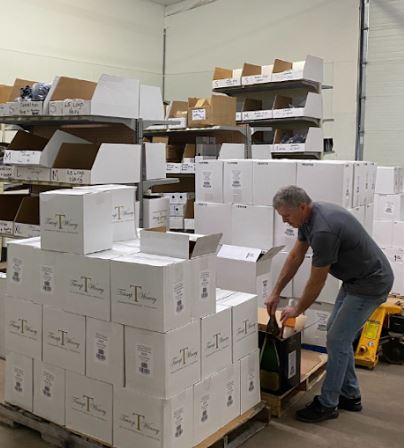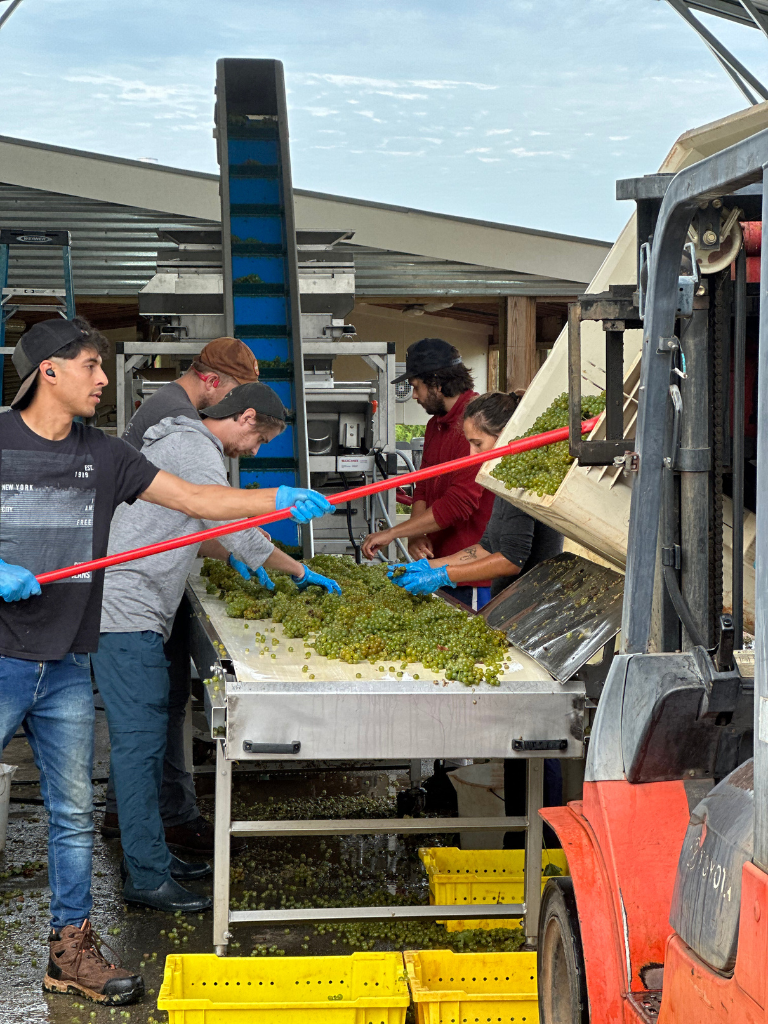 Our Mission
Trump Winery will create the finest, award-winning wines and delight guests with unforgettable experiences, stunning venues, and unparalleled services. We will be a steward of the land, ambassadors for Virginia wine, and a leader in the wine and hospitality industries. Trump Winery is dedicated to supporting St. Jude Children's Research Hospital and other worthy causes in our community and nationwide.